This little-known berry bush is beginning to make itself known here in the States. I found this Canadian native peeking out from the pages of garden catalogs for a number of years, but I was too hesitant to try something brand new. Then, three years ago, I ordered two blueberry bushes. By mistake, the garden company sent me one blueberry bush and one honeyberry, so in the ground it went. Last year it produced four scrumptious berries that I savored! This year it is loaded with blossoms!
In order to produce well it needs to be pollinated by another variety of honeyberry, so I planted one last year. The one pictured is my three-year-old. Last week we had sustained winds up to 50 m.p.h. and these two bushes did just fine. They are set in a sheltered corner of the house – just in case. The day after the winds, an artic blast flew down out of Canada. Our night temperatures were in the low 20's. Then yesterday I took a look and this silly honeyberry bush is bursting with blossoms!
That's my kind of berry!
It is cold hardy to -55 F and the blossoms can withstand 20 F. They have a higher level of antioxidants than blueberries and can be eaten fresh or made into jam or used in any blueberry recipe. It is also disease and pest resistant as well.
If you have a corner of your yard or garden you need to fill, take a serious look at this crazy berry!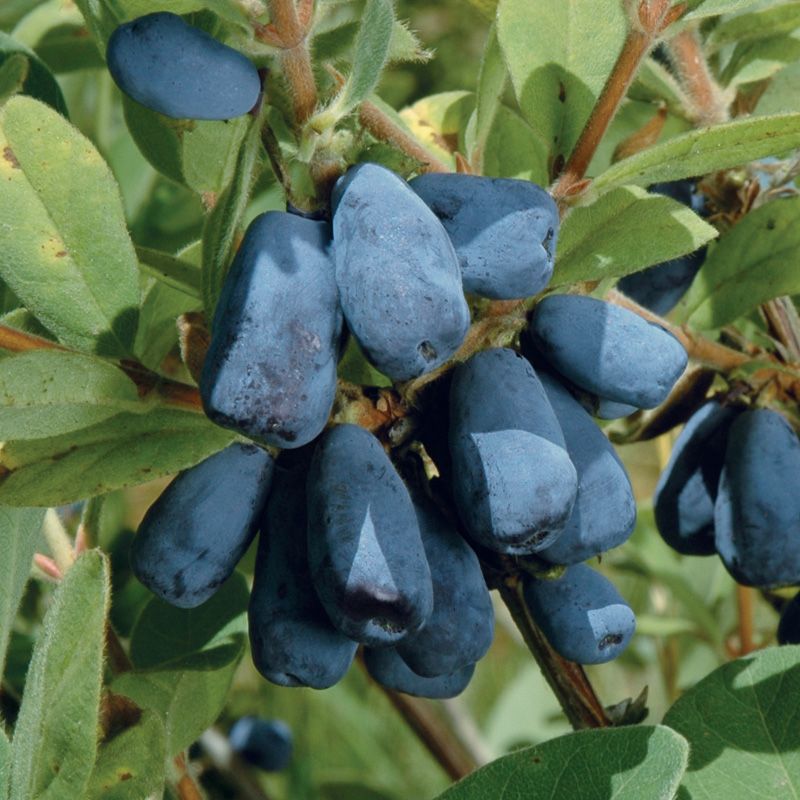 If you have any honeyberries on your property, please tell us how it's doing and what you think of it. What other suggestions do you have for fruit or flowers this year?